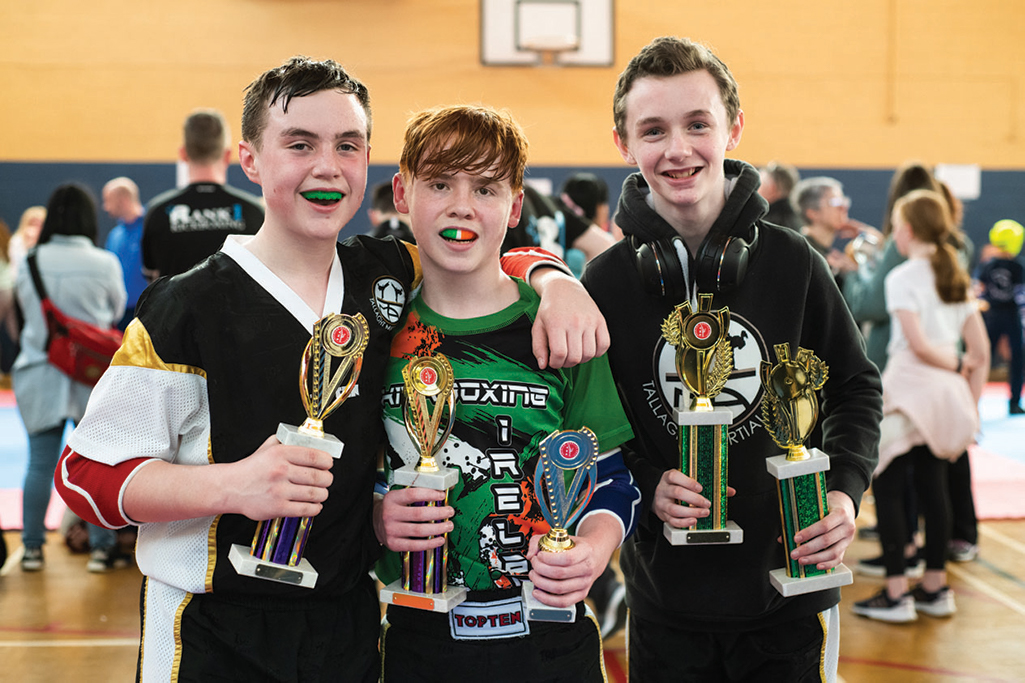 Martial Arts for Children and Teenagers
Are you looking for a way to instil important values in your child without sacrificing all the crazy fun that kids deserve? Look no further than Tallaght  Martial Arts & Fitness Centre!
Our Kids Martial Arts program will give your child access to high-quality training from martial arts professionals right here in Tallaght! We proudly serve the Dublin  area with awesome training that will boost your child's confidence, self-esteem, and most importantly, we'll help them learn the power of perseverance and respect!
We teach our students to understand right from wrong, plus develop the skills and ability to defend themselves. We focus on developing an overall sense of wellbeing, on learning how to manage your health, and on non-violent resolutions to conflict. We believe in praise, encouragement and positive reinforcement, instilling strong core values that will help your child succeed in all aspects of life.
Our coaching team has over 30 years of experience training students in the martial arts, and our Kids Martial Arts classes have helped children from around Tallaght Area thrive!
Join us for Kids Martial Arts classes that will:
Teach focus and self-esteem
Instil a sense of respect & perseverance
Develop unwavering confidence
Connect your child with an amazing community!

We offer multiple age brackets of Children Martial Arts that will help your child get the most out of every class by learning teamwork and leadership alongside their peers.
"Children have fun while developing numerous skills and positive habits of a lifetime"
TMA Ninja's 4 – 6 years of age
This class is specifically designed as both an introduction to Martial Arts but also the basics of fundamental and functional movements used in all sports. The structure of this class is a fun based Martial Arts class teaching the basics skills and techniques.
TMA Ninja's 7 – 11 years of age
This class is designed to encourage the participants to learn new techniques, improve on their skills and build their confidence as they learn to work with other classmates.
TMA Ninja's 12 – 16 Years of age
As in the previous classes, this class is designed so all participants have fun while learning and improving their Martial Arts skills. At this stage some of the participants are competing in multiple Martial Arts events. All of the previous skills are now combined with goal setting and planning.
TOP OF THE RANGE FITNESS CLASS FACILITIES
Tallaght Martial Arts are members of Kickboxing Ireland which is recognised by Sports Ireland as the governing body for Kickboxing in Ireland. Kickboxing Ireland are members of  World Association of Kickboxing Organisations, (WAKO) which recently became part of the International Olympic family and in December 2020 Kickboxing Ireland became members of  the Olympic Federation of Ireland. TMA coaches are Garda vetted and Children first certified.