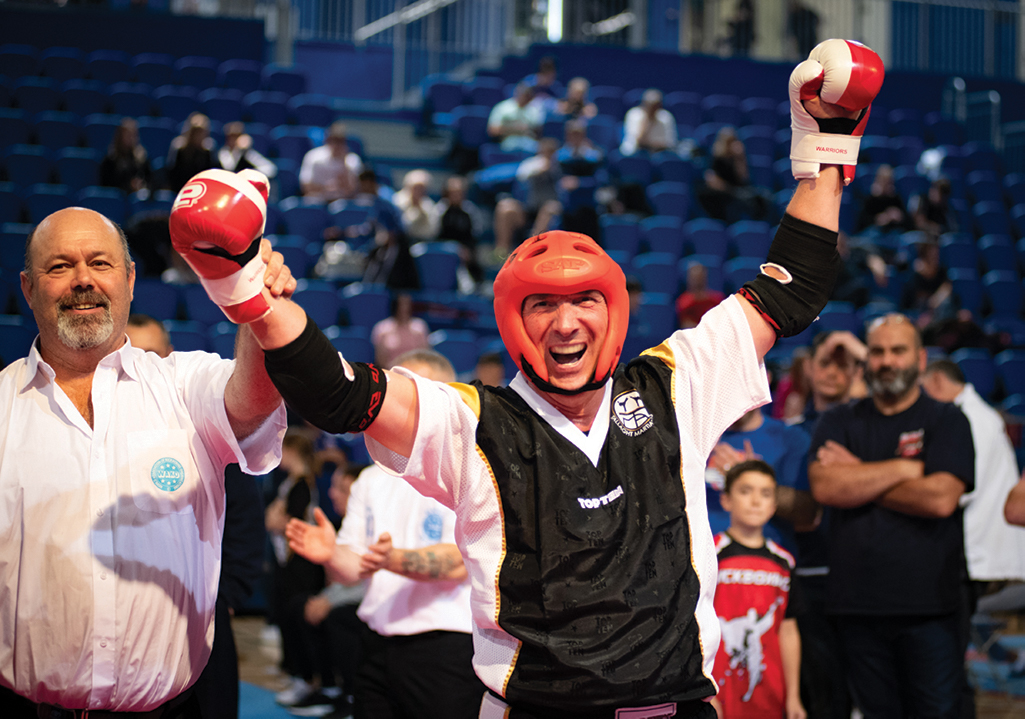 At Tallaght Martial Arts, you'll enjoy an authentic, high-energy Kickboxing program that will motivate you to push yourself further than you ever thought possible. Kickboxing is an intense cardio workout that builds strength, speed, stamina and power.
You'll lose weight, build muscle and create a fit and healthy body. Your journey starts right here in Tallaght!
Are you having a hard time sticking to a workout plan? Are you busy and experiencing low energy levels? Are you tired of boring, repetitive gym routine? Join us for Fitness Kickboxing classes and torch as many as 800 calories per class!
Torch up to 800 calories per class
Lose weight and build lean muscle
Gain flexibility and hand-eye coordination
Learn practical self-defence skills
Connect with a supportive fitness community

We've helped people regenerate their fitness, reclaim their bodies, and learn to love exercise again through Kickboxing classes! Join us at Tallaght Martial Arts & Fitness Centre and see the results for yourself. Leave your worries at the door and train with friendly, uplifting people… we promise that you'll love being part of the TMA family!
"Experience new skills while reaching greater levels of fitness."
This class starts with a strength & conditioning and Non-Contact pad work which is perfect for people that want the benefits of a high intensity Martial Arts workout while also learning new skills and techniques. This section of the class is designed so that participants can have all the benefits without Sparring (contact). The second section of this class contains competition training with more advanced padwork and situational sparring scenarios. This class is perfect for those wanting to improve fitness or those that want to be a better competitor/Fighter.
This class is organised in such a way that people can target their own goals. The class gives a high intensity workout combined with strength training that participants train at their own level. Instructors in this class will also supply nutritional advice, help with goal setting but in particular motivate you to be the best version of yourself.
TOP OF THE RANGE FITNESS CLASS FACILITIES
Tallaght Martial Arts are members of Kickboxing Ireland which is recognised by Sports Ireland as the governing body for Kickboxing in Ireland. Kickboxing Ireland are members of  World Association of Kickboxing Organisations, (WAKO) which recently became part of the International Olympic family and in December 2020 Kickboxing Ireland became members of  the Olympic Federation of Ireland. TMA coaches are Garda vetted and Children first certified.